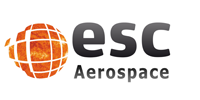 Main activities
ESC AEROSPACE offers a product range of various On-Board Control Systems for vehicles and payloads, ranging from ionizing radiation hardened detectors to Data Relays and Sense & Avoid Systems. Commercial products include the 3rd generation of UAS/RPAS avionics with an Autopilot, Trajectory Management and Tracking functions; the 4th generation of GNC avionics developed for Guided Missiles, Micro-Satellite Instrumentation and Mini-Satellites. The 5th generation is a miniaturized and highly reliable system that enables UAS/RPAS to perform SWARM functions. ESC AEROSPACE develops systems based on a revolutionary ASIC designed for a wide range of space and non-space radiation measurements payloads, which can be deployed as miniaturized radiation detectors with capability of identifying radiation in early warning systems. ESC AEROSPACE has recently presented its UAS/RPAS flight simulator. The AERO/SPACE FLIGHT SIMULATOR is targeted for expert users of UAS/RPAS and includes various aircraft and advanced options such as a full autopilot.
ESC AEROSPACE is an expert in areas of Avionics, Autonomous Software, Counter-Unmanned Aerial Systems (C-UAS) and Guidance, Navigation & Control (GNC) systems. ESC AEROSPACE offers services as a leading SME in innovative R&D projects with a focus on AI (artificial intelligence) capabilities in a recognition, classification and designing neural networks, as well as SATCOM products for an optical datalink communication and drone services to localize a radioactive waste (CBRN services). ESC AEROSPACE offers also space qualified On-Board Control Systems, full design of space qualified payloads and a consultancy to satellite design, its implementation, testing and preparations for a rocket launch.
ESC AEROSPACE is using satellite Communication Ground Stations, to monitor own satellite payloads (radiation detector monitors based on the Mil-SpacePix® sensors). ESC AEROSPACE has prepared several Platform concepts of nano- and micro-satellites to be used for EO monitoring and reconnaissance missions.
Certificates: ISO 9001
Foreign relations 
ESC AEROSPACE s.r.o. is part of the group, located in the Czech Republic, Germany and USA. ESC AEROSPACE has recently conducted demonstrations of C-UAS drone detection system on several US and German Airports.
ESC AEROSPACE maintains commercial contacts in many countries worldwide.
Business offer
– On-Board Control Systems, OBC, GNC
– AI (artificial intelligence) capabilities in a recognition, classification and designing neural networks
– UAS/RPAS avionics with an Autopilot, Trajectory Management, Tracking and SWARM functions
– UAS/RPAS flight simulator; simulations with augmented reality/VR
– C-UAS drone detection system
– CBRN services – ionizing radiation hardened detectors
– Flight Software programming for various satellites
– Satellite Communication Ground Station
– EGSE (Electrical Ground Support Equipment), SCOE
– On-site engineering support
– Quality Assurance
– Project and Configuration management
– Research & Development