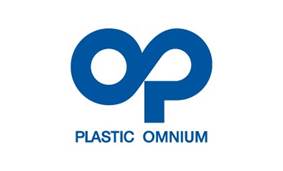 Plastic Omnium Lighting is a developer and manufacturer of innovative vehicle exterior lighting systems for automotive industry.
Some of the company's key technologies include: matrix technology, automatic high beam (ADB), LED, organic LED (OLED) and electronic control modules.
The company has three locations in the Moravian-Silesian Region, namely in Nový Jičín, Ostrava and Rychvald.
Headlamps, rear lamps and projectors are manufactured in Nový Jičín plant. The Excellence Center employs more than 400 university-educated technicians. A part of the plant is a tool shop, where designs and production of molds for injection molding machines are created. The plant also has a fully equipped prototype workshop and a new semianechoic EMC chamber with technologies of dimensions that meet the automotive standard CISPR 25. In 2021, this expert workplace became an independent accredited laboratory according to ISO 17025 certification.
There is a development office in Ostrava. The Rychvald plant manufactures headlamps, rear lamps, fog lights, daytime running lights and auxiliary lights.